SKINCARE: ASK SALEWA: OILY SKIN
11:39 am
madamnoire.com
Hi dear, am so glad I found your blog today. Went through your write up and its so educating.
I have a little issue with my face and I don't know if you can be of help. I have pimples and spots on my face. As if that's not enough my face is like a mini oil factory. I ve tried all manner of products like black opal, iman.mac,mary Kay,sleek and black up. Nothing seems to work.my face gets oily after a while making my make up look cakey.I ve tried black opal mattifier and iman mattifying primer and I still don't get the desired result.
Please can u recommend a product I can try out.
- TB
Hi Salewa, please I don't know what to do, my oily face is bad. when I use foundation it ends up dripping and forming a map on my face due to the oil, I have used so many products but all to no avail..what can I do?
- Jane O
............................................................................................................................................................
Oily skin seems to be a
beeyotch
threatening girls' beauty and flyness all around, but we won't have it! Now let me say that if you have an oily face, it would definitely produce oil and you might not be able to stop it. The best you can do is to control how it makes you break out and how much it tampers with your makeup. That being said, I tell people all the time, you can't just use a single product and expect the oil to stop. Infact some people think when they use mattifying creams and primers, they won't get oily even though you use the akara to rub their face :o
Okay let's take it step by step
(
please note that products listed here, are products that may be easy for you to get here in nigeria, this doesnt limit the scope. Also products I mention in this post are products that I either own or have tried on myself or other people and worked.)
SKINCARE
You have to have a skincare routine!! You have to! If you don't, please
read this post
on how you can form your own routine without breaking the bank.
My secret weapon for skin care for oily skin is
BLACK SOAP.
Please I'm not talking about the one they use to wash peoples 'heads on African Magic Yoruba while they are carrying sacrifice for money ritual on the road, not DUDU OSUN and the others,I'm talking about pure unadulterated black traditional soap which is usually dark brown in color not black.. It has different names,
Anago, Alata simena, Ose Dudu.
This soap dried up my skin I had to stop using it...I bought mine in Accra, because THEY said they have the best, but truly and truly it kept the oil at bay. Use morning and night in place of your normal cleanser and see it also fight blemishes and acne.
Another product I live by is the Queen Helene Mint Julep Masque
....I cannot rave enough about this product, it is great for oily skin! You have to HAVE this product.
MAKEUP
For makeup, primers as we all know are important. They reduce the oil and shine while giving your foundation something to hold on to and making it last longer. The trick to primers is, buy a matching primer. If you are using a water based foundation, use a water based primer...imagine using a water based primer and using an oil based foundation... water and oil....you know they don't mix, hence making your face an atlas with orisirsi maps. The best thing to do is, if you use a Mary Kay foundation, use a Mary Kay primer, you can't go wrong that way, because it could be hectic deciding which is water based and which is oil or silicone based.
Secret weapon for primer would have to be
Milk of Magnesia.
This is a drug, Magnesium hydroxide that treats constipation, upset stomach, or heartburn. This medicine is a laxative and an antacid and is widely used as a face primer. Milk of Magnesia (MOM) is a great cleanser and toner. It can be used to help minimize pore size and to eliminate blackheads. Using it as a base under you makeup can help combat very oily skin and make your makeup look so matte and fresh. MOM could be a headache to get in Nigeria so a great substitute is MISMAG! You know that sticky white liquid we didn't like to use when we were younger, yeah it is a good primer. As with everything in this life, moderation is key as some experts say excessive use of magnesium on the face can cause skin to sag if it's too dry. Use with a cotton ball all over your face, allow to dry then apply your foundation.
Magic
Other primers I would recommend is Black Up Mattifying Primer, Mary Kay Primer used with Mary Kay Timewise foundation ( divine!), Smash box primer, Boots No7 primer, and Jay Manuel override silicone primer(great stuff!)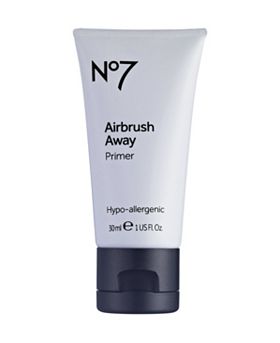 When it comes to foundation and powders, you see, even the most expensive OIL FREE FOUNDATIONS still contain oil, no matter how small. So having that in mind, I'd recommend Revlon Colorstay, Iman perfect response, Fashion Fair Oil free creme to powder ( my bestest foundation eveeer!), MaryKay TIMEWISE foundation (pink and black tube). Zaron oil free creme to powder, has been stripped to the lowest degree of oil. It is really dry, it is even a bother to apply at times because of its dryness, you should try it out! If you can get your hands on the Makeup Atelier Gel Foundation, it is a really great product. Black Opal Invisible Oil Blocking Powder is also a steal, it is colorless and can be used as a finishing powder, I never go on set w/o this product!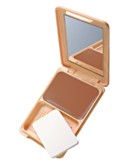 Setting sprays are also a good investment if you want to go all the way. They are like hairsprays for makeup, that keep makeup in place for a long time. Now the ONLY setting spray that I have used that does exactly what it says is SKINDANAVIA MAKEUP SETTING SPRAY!!
They come in Bridal, No more shine and original, 10 years younger and moisture lock. I do have 3 out of these, and they are not so different from each other, it wouldn't matter which one you got. ELF does these too, MAC, Urban Decay but to me they are a total waste of money especially MAC's fix+ which does nothing but unmatte the face.
I'd recommend oil blotting sheets if you have that type of unforgiving oily skin. When the oil starts rearing its ugly head, all you have to do is take a sheet and blot out the oil without tampering with your makeup, (
we gat to do what we gat to do
)
EXTRA TIPS
After applying your foundation, just before you use your powder, use a tissue to blot out the oil. The tissue will suck out the oil while leaving the pigments on your face. Learned this from my Fav Fav Fav Fav beauty guru in the whole wide world, GossTheMakeupArtist and it goes a long way in keeping the face matte.
Next is to use a Powder Puff instead of a powder brush. Press in your powder puff into your skin instead of just dusting your face with a powder brush. Press Press and Press. The powder puff will absorb the oil and seal in the powder..Infact just try this step w/o powder when you are all oily, press the powder puff to your face and see how it will absorb the oil. I use this trick on set all the time.
If you do not have a seriously blemished face, stay away from pancaking your face all the time. Pick where you have blemishes, cover with some foundation or concealer as the case may be and finish with your powder!
That's all I've got for now ladies! If you have a particular product or trick that helps you keep the oil and bay, PLEASE!! do share, let us know!
The Queen Helene Mint Julep Masque, Mary Kay Primer, No7 Boots Primer, Zaron and Iman foundation, mentioned in this post are available at
shopolumakovers,
don't search too far! And remember we deliver NATIONWIDE!
Hope this helps! Thanks for reading and keep sending your questions. Next posts in this series are about Ombre lips, Contouring, Everyday makeup (tutorial), smokey eyes and brushes . Don't miss it! also check back for the post on THE BROW COMPETITION later this week!