ASK SALEWA: OMBRE LIPS AND SKINCARE, AGAIN!
12:38 pm

Hello guys! Today's post is the continuation of the Ask Salewa Series! i'll be answering two questions today, so its a long post.

1. Hi salewa, great work on your blog. I was hoping you can put me through on how to do the two toned lips, that most brides have on nowadays. I've been struggling with it, I'm hoping you will answer me. Thanks. -Shile

Ombre lips (two toned lips) are quite easy to do! You don't even need a brush! For those that do not know, Ombre is a trend in the fashion industry, which simply means gradual lightening. From the darkest to the lightest. This trend is seen in the hair, nails, clothing, cake industries. You can achieve ombre lips with two to three colors depending on what you want! Here I used 3 shades of pink.

Here are 4 simple steps on how to do the lips:



1. Line your lips with the darkest color, preferably a lip pencil, starting at the peak.
2. Blend it by smacking your lips together
3. Apply the lighter lip color(s) inside the line ( This is the usual Ombre lips, but I blend mine further)
4. Blend the colors together by smacking your lips together, stopping when you get your desired effect
Easy Right?!!
**Products Used:
Zaron lipliner in fussy fuschia
Mac Girl About town
Seya Like Lipstick gloss in Pale Rose
Clear Lipgloss
2. Please a friend of mine needs help, His Face and body do generate wat Yoruba pple do cal "Egusi" that do come out on the nose wen we squeeze it. Think u get my point? And also His skin is dry . What can He do? -F.M
LOL@Egusi! I TOTALLY understand what you mean! We had a maid when I was little, she was like the manufacturer of
face egusi
and she used to squeeze her nose to get it out! I used to be so disgusted and I knew I could never allow that on my face.
Now this
Egusi Syndrome
is simply the oils that have built up on your face through out the day (or weeks or months) in your pores. I wouldn't bore you with so much talk, i'll just get on it. this is what you can do;
*Get a
body exfoliator
! It could either be a Body Brush ,Microfiber wash towel, or bath gloves
*Get a
Scrub
. I recommend
Queen Helene Facial Scrubs
because they are not so harsh and it can be used everyday . Even if it is a facial scrub, you can also use it on your body.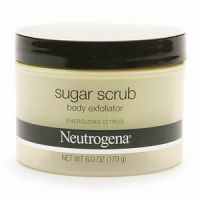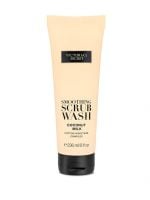 *Get a
Moisturizer
that contains AloeVera and/or Cucumber ( If you can get your hands on the raw Aloe Vera gel, that'd be great!)
WHAT TO DO:
Now that you are armed, this is what you can do:
BODY:
Using the body exfoliator, scrub your whole body with the body scrub ( you can apply the body scrub all over your body, and use the brush or towel to scrub.
If you have the Aloe Vera gel, rinse off the scrub and splatter the aloe Vera all over your body and leave it on your body for around 5-10 mins.
Now have a steamed bath. (For those of us without shower and glass and direct hot water, baff with warm-hot water *warri accent*)
MOISTURIZE (very important)
For this particular person that asked the question, if you have the time, do this everyday for a week straight, mostly in the morning then follow with at least twice a week. You will see a notable difference.
FACE
Steam your face. Do this by placing your head over a bowl or bucket of HOT water, using a towel to cover your head over the bucket so as to retain steam. It could get really hot in there, but endure and come up for air when necessary
Scrub! to save time, you can add your cleanser and scrub together, and massage your face for about 3 mins, two birds...
Now use your masque, concentrating on the nose area, where the Egusi resides the most! Then apply your toner or astrigent
Moisturize!
Do this as frequently as you can.
If your friend really wants to go all the way, tell him or buy him a CLARISONIC brush. This is an electronic brush that keeps the skin clean and reduce the dirt and grime that collects inside your pores. According to reviews, they have proven themselves to be the most effective and user-friendly facial cleansing brushes available. I can tell you first hand that this works! It is just a little pricey at about $200 depending on the type
The
Egusi
is made up of dirt, bacteria and especially oil. And where does the oil come from?
From the food you eat. And what's in the food you eat?Vegetable oil! Vegetable oil is the cheapest oil today found in the Market. If your friend can stay away from it , that'd make his life easier! Olive oil.is a better option.
You can buy the Scrubs
HERE
. Visit a beauty store or pharmacy to purchase the body brush or bath gloves.
Your skin is important take care of it!
THE BROW COMPETITION IS STILL ON! CLICK
HERE
TO READ ABOUT IT, IF YOU HAVEN'T, THERE ARE AMAZING PRICES TO BE WON! ALSO GET A 10% DISCOUNT ON YOUR FIRST PURCHASE AT OUR ONLINE STORE. CLICK
HERE
for NATIONWIDE DELIVERY!!
Ciao!